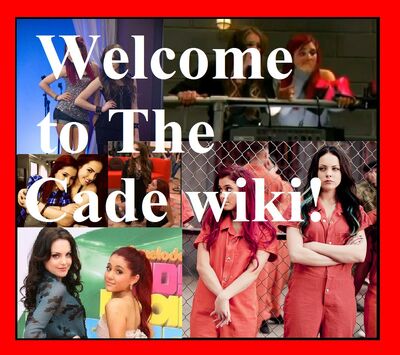 Welcome to the Cade Wiki
Welcome to the Cade Wiki! Please feel free to edit and add pages that deal with Cade.
About Cade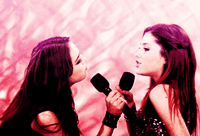 Cade
(
Ca
/t and Ja/
de
) is the pairing of
Cat Valentine
and
Jade West
from the Nickelodeon TV Series Victorious. Another term for this pairing is
Jat
(
J
/ade and C/
at
). While Cade is the official/most commonly used name, both are usually acknowledged by the community. It is unknown how they met, however, Cat and Jade seem to be good friends: Jade tones her insults down towards Cat, and they express concern for the others well-being and stand up for each other when problems occur.
About Eliana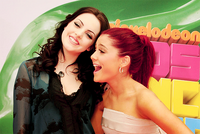 Eliana
is the real life pairing of
Elizabeth Gillies
and
Ariana Grande
. They are best friends in real life because they enjoy hanging out together on screen and off screen. Their relationship has nothing to do with Cade although some fans may think otherwise. the two have known each other ever since they both starred on the broadway show 13.
Latest activity
*Above pic the outstanding pair hanging out of screen*